It's one of the most exciting milestones in a young person's life – entering higher education.
New experiences and new horizons beckon, and you may even be leaving home for the first time.
But whether your new life takes you to a new city, or you're staying at home with your family, you are about to take on some new financial responsibilities too.
With fees, student loans and perhaps a part-time job to factor in, it's more important than ever to stay on top of your finances.
And the first step to being in control is choosing the right bank account.
Do you need a student account, or can you continue to use the account that's seen you through your teens so far?
This quick guide will give you the confidence to choose the best place for your money during your student years, and help you build the foundations of a stronger financial future once you graduate.
What is a student bank account?
It is as simple as it sounds - a bank account designed for people in higher education.
You can pay money in, withdraw cash, pay bills and set up Direct Debits.
Because they are designed for students, they recognise you may have irregular cash flow and could run short of money at times. This is why most student accounts offer an interest-free overdraft facility up to a certain amount.
How is a student account different from other current accounts?
The main difference is that interest-free overdraft facility, which usually wouldn't need to be paid back for a minimum of six years.
Some accounts may also offer gifts and incentives, but you should always check they are useful to you - for example, a shop discount card may not be worth it if you don't shop in there frequently.
Can I have two accounts?
You can generally have more than one current account, and it may be possible to have two student accounts. You should check the terms and conditions before opening an account.
Do I have to have a student account?
Students can use a standard current account, but you would not receive the same benefits of a student account.
You can also transition from a student account to a graduate account when you finish university, to help you bridge the gap between studies and the world of work.
Are student bank accounts free?
Most student accounts are free to use.
However, some student accounts may have charges or fees, such as using a card abroad or late payments.
How do I open a student account?
You can usually apply online, but you may have to take your ID documents into a branch.
Banks may also ask for proof of your student status, such as a UCAS offer letter or written confirmation from your college or university.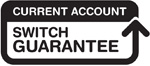 TSB's Student Bank Account offers:
5% AER/4.89% gross variable interest on balances up to £500, paid by the 10th working day of each month.
Optional interest-free overdraft up to £1,500 to help you budget during your studies. Your overdraft starts at £500 for the first six months, then you can apply to increase it to £1,000 in months seven to nine, and up to £1,500 from month ten. Overdrafts are subject to status and repayable on demand.
Quick and easy application to take the hassle out of banking.
A Student Credit Card* to help spread the cost of books/materials.

*18+ and UK Resident only. Representative 21.9% APR (variable). Purchase rate 21.95% p.a. (variable). Based on borrowing £1,000 over 12 months. Credit limits and interest rates will vary based on your individual circumstances. Subject to status and lending criteria.

AER stands for Annual Equivalent Rate and illustrates what the interest rate would be if interest was paid and compounded once each year. Gross rate is the contractual rate of interest payable before the deduction of income tax.

To have a Student Account you must be 17 or over (18+ including overdraft), have been a resident in the UK for at least three years and be studying for a full-time course that lasts for a minimum of two years or be on a one year access course leading onto a full time degree.

If you haven't been living in the UK for at least 3 years, for example if you are an International Student, see our other bank accounts.

TSB Bank plc is covered by the Financial Services Compensation Scheme and the Financial Ombudsman Service.

This information is correct as of 25/03/2022

Related articles