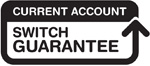 Legal - Switching important information
Switchers overdraft offer conditions
As part of our Switching Service through our Welcome Team we may be able to waive the fees and interest payable on an Arranged Overdraft on your TSB Current Account for a period of three months.
How much we lend is subject to our assessment of your circumstances. You must be 18 or over. Overdrafts are repayable in full on demand. View Arranged Overdraft borrowing interest rates and fees. To be eligible for the interest and fee free offer you must be accepted for a Arranged Overdraft on your TSB Account, have not had the Switcher Overdraft offer in the last 12 months on your account, and complete a switcher application to switch your account to TSB.
If you are eligible:
We will write to you telling you when the three month interest and fee free period will start and provided you stay within your Arranged Overdraft limit you will not have to pay any fees or interest on your Arranged Overdraft for three months. If you go into an Unarranged Overdraft at any time interest and fees will apply.