An exclusive offer for you.
Here's a quick overview of what you'll get when you switch to a TSB Charity account.
Up to £6,750 Cashback*
Free day-to-day banking when you're in credit**.
Your own relationship manager and a team of specialists to help you.
A Fraud Refund Guarantee to protect you. T&Cs apply. Find out more.
Access to our 1% Gross/AER interest (variable) instant access savings account.†
A free Square Reader to take card payments easily. And pay no fees on your first £1,000 of sales/donations.
Specialist digital support and advice from Enterprise Nation.
T&Cs apply. Offers subject to change.
The TSB Charity account is suitable for you if:
Your organisation is not-for-profit and is a registered charity with one of the charity commissions in the United Kingdom.
Your organisation is not a Trust.
You have a single business current account to switch to us under the Business Banking Switch scheme.
You don't need a business credit card.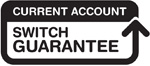 If you have any questions or need support with your application you can call us on
0345 902 0052.
We're here from 7am-8pm Monday to Friday and 9am-2pm on Saturdays.