Become a customer
How to switch to TSB
We'd love to welcome you to us.
Take a look at our range of bank accounts and find the one that's right for you. Whether you want an account that pays interest, a packaged account with extra perks, or a basic account to pay for everyday things, we have something available.
To switch your bank account to TSB, the easiest thing to do is to use the Current Account Switch Service. This service switches your bank account from your existing provider, including Direct Debits, Standing Orders and salary, in just seven working days. Depending on your eligibility and credit status, you can also switch your overdraft or apply for a new one. If you prefer, you can open your account first and then start your switch later.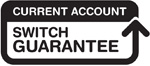 Helping you make the most of your money
As well as bank accounts, we provide savings accounts (including cash ISAs), mortgages, loans, credit cards and insurance.
For business banking customers, we also provide bank accounts, savings and loans. Whether you have a start-up business or simply looking for a different kind of business banking, discover our range of business accounts.
Our accounts can be managed through our mobile apps, Internet Bank, Telephone Bank, ATMs and branches. View our ways to bank page to find out more.